The Multistrada V2 is the perfect gateway to the Ducati touring universe. The ideal bike with which to enjoy every ride, versatile during everyday use and in the city.
Now available in the new Thrilling Black & Street Grey Livery, for added audacity and sports attitude.
More comfort, more enjoyment, easier to ride.
Livery

The Multistrada V2 S updates its colour range with the new Thrilling Black & Street Grey livery, which flanks the classic Ducati Red. The livery highlights that typical Multistrada sports attitude with a colour scheme that pairs the elegance of Street Grey with the energy of Rosso GP 19. Rounding out the look are red wheels and new graphics bearing the model name.

Testastretta 11° Engine

Whether journeying far or on the daily commute, riding pleasure is always guaranteed with the 937cc Ducati Testastretta 11° twin, robust and easy to handle in every situation. Euro 5 approved, the Testastretta delivers maximum power of 113 hp at 9000 rpm and maximum torque of 10 kgm at 6750 rpm.
Also available as a 35 kW version for A2 licence holders.

Riding Comfort

High standards of comfort, from the 830 mm seat that makes it easy to touch the ground to the footpegs that ensure the right dexterity, even for taller riders. Ultimate practicality to guarantee an enjoyable ride each and every day.

Multistrada Design

Unmistakeable Multistrada design, with imposing yet streamlined forms. Sophisticated new graphics, which bear the name of the bike on both sides for a look that is both elegant and sporty.

Electronic Suite

The electronics package is extremely comprehensive, particularly on the S version. The latest-generation riding aids are efficient and never invasive, guaranteeing safety and comfort in every situation.

Chassis

Agile and intuitive, the 19" front wheel ensures maximum versatility for a ride that is smooth and relaxing, but precise and efficient when necessary.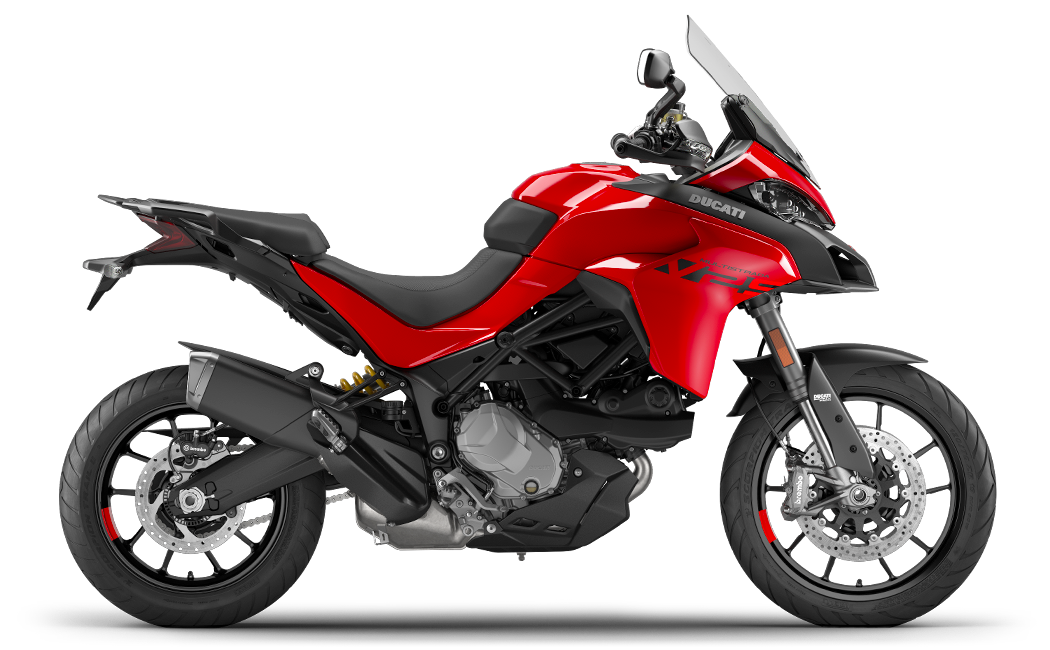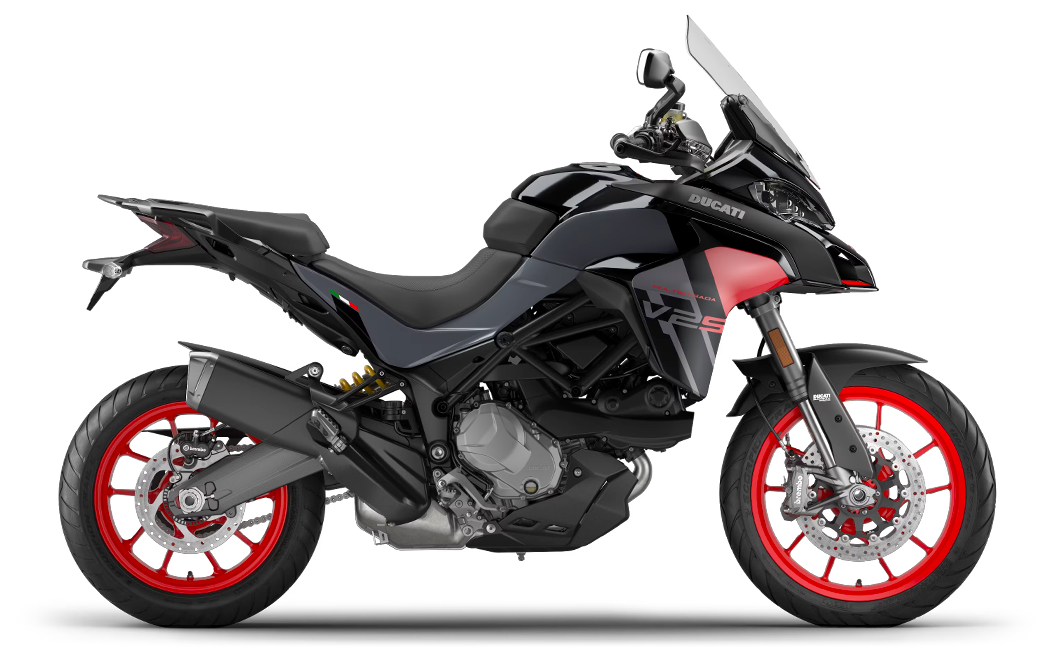 Colours
"Ducati Red"with black wheels and tags "Thrilling Black & Street Grey" livery
Ducati Red

Thrilling Black & Street Grey
Thanks to well-considered ergonomics, reduced weight and a sophisticated chassis/engine/electronics package, the Multistrada V2 is extremely versatile, ideal for touring, together with passenger and bags, but equally suited to everyday use in the city.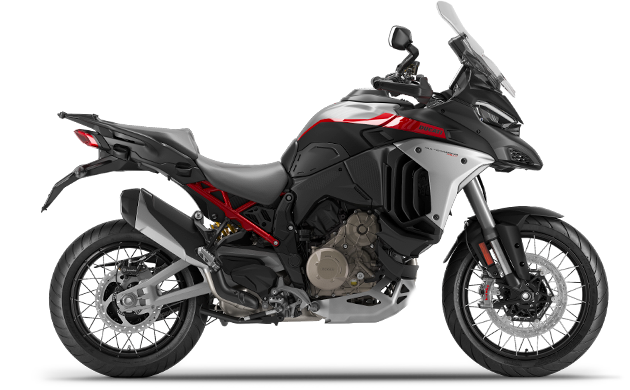 Contact your nearest dealer for more information about the Multistrada V4 Rally.