Dynamic style and compact volumes. With the elegance of its lines and proportions typical of Panigale sports bikes, the SuperSport 950 is Ducati's road sports bike. In the new Stripe Livery, the SuperSport 950 expresses its most sophisticated essence and bold character.
On track with the SuperSport 950
Sporty design and flowing shapes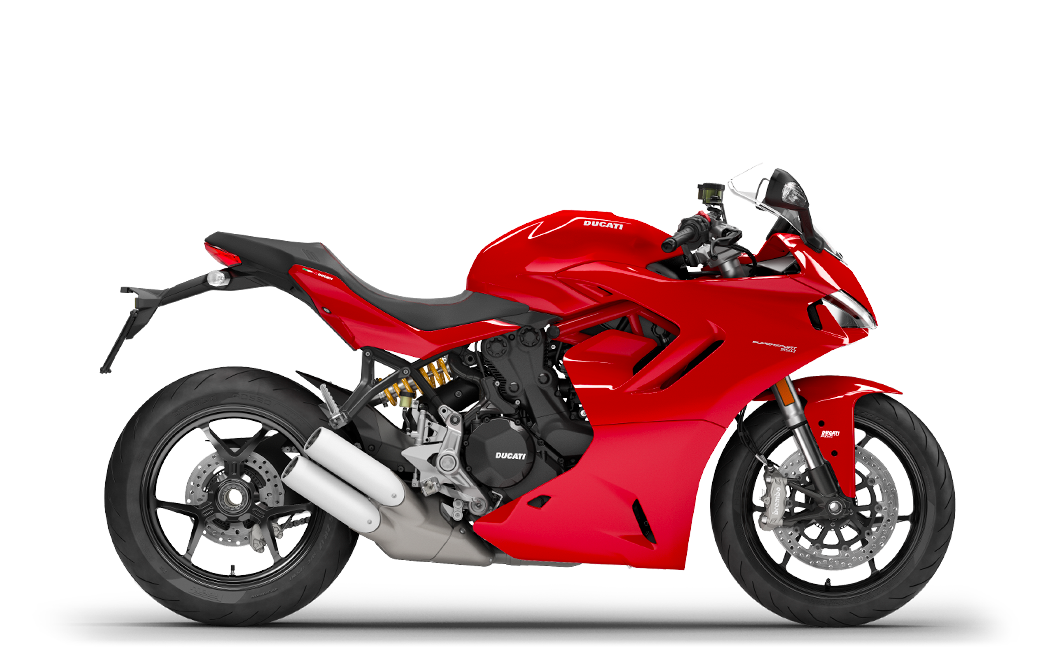 Color
Ducati Red fairing with Ducati Red frame and Glossy Black wheel rims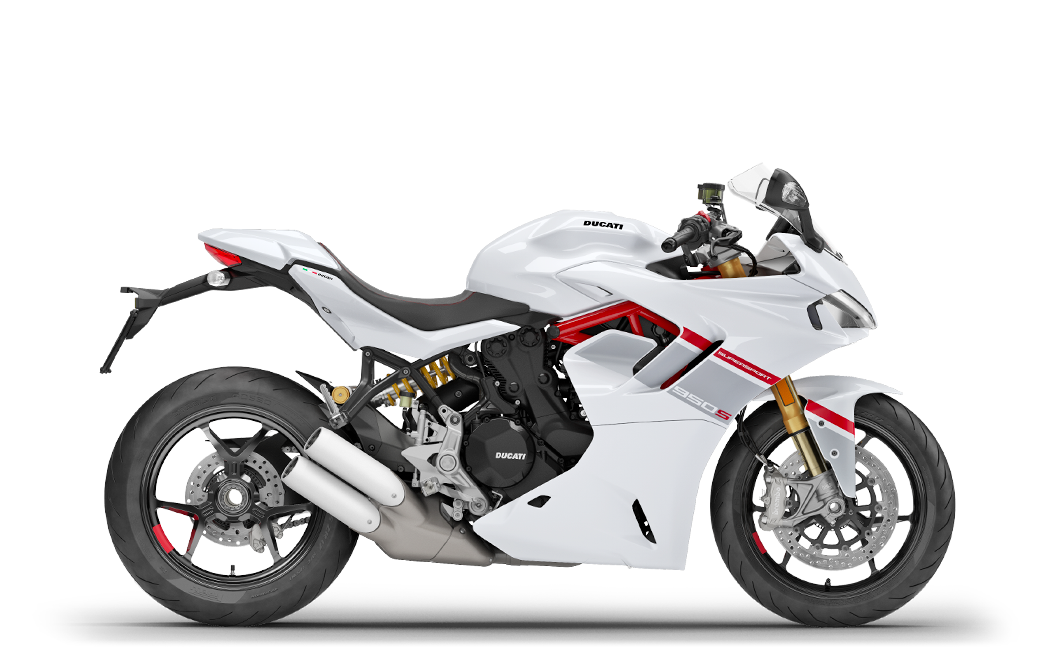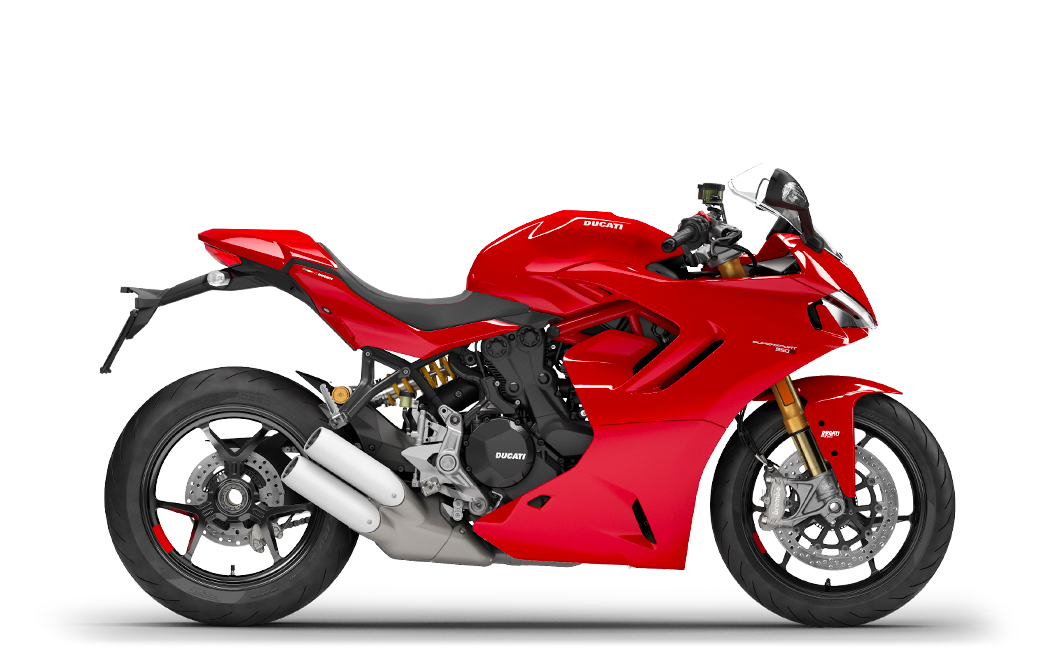 Color
Stripe Livery fairing with Ducati red frame and Glossy Black wheel rims with Ducati Red "tag"
Fairings

The side view of the SuperSport 950 is marked by elegant air vents reminiscent of the double extractor on the Panigale V4 models. The lower fairing extends to the side silencer, hiding the mechanicals and visually recalling track bikes.

Windshield

The windshield of the SuperSport 950, low to create a streamlined and dynamic line, is centrally connected to the tank bringing the body colour into the cockpit, with a modern design that houses the full-TFT colour dashboard. Aerodynamic protection is guaranteed by a sporty cut Plexiglas, height adjustable in two positions.

Full Led Headlamp

The aesthetic link between the SuperSport 950 and the Panigale V4 is even more accentuated in this new version. The full-LED headlamp equipped with DRL immediately recalls the sharp light signature of the Panigale V4, while the fairings have been specially redesigned to highlight the sportiness of the bike and the fluidity of its forms.
Discover the Ducati Jackets collection
ENHANCES THE RIDING EXPERIENCE
Discover the accessories catalogue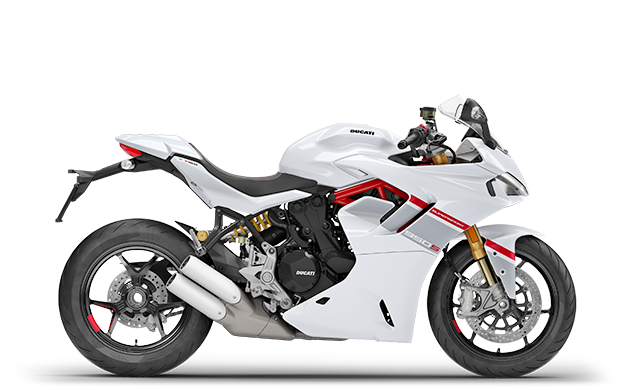 Contact your nearest Ducati Dealer to request information about the SuperSport 950.